Your iPhone alarm buzzes. You open your eyes.
Crap. It's already 8am. And you're still lying in bed.
Hastily, you change out of your pajamas, grab your bags and run out of your home.
Hectic mornings are no fun, are they?
But there are many successful entrepreneurs and personalities who believe that waking up early is key to productivity. This idea seems dreadful to most. I mean… who doesn't want to sleep more in their comfortable bed?
Believe me, I used to hate mornings too. Until I tried these 5 morning routines. Within an hour, they've helped me to gear up for the day ahead. And I hope they will help you as well.
1. Plan (10 Minutes)
Planning organises your thoughts to help you get ready for the next day. Even though there are modern technological tools available such as iCal for Mac and Google Calendar, I prefer to plan out my schedule in a physical journal.
More importantly, planning can help you to have better awareness of how you are spending your time.
For starters – most of us barely have enough sleep. According to a study conducted on 4 corporations based in the United States, employees with insufficient sleep had significantly worse productivity and work performance.
Here's the steps I took:
Plan for the week ahead on Sunday nights. This makes me feel mentally prepared for busy days to come.
Block out prior appointments. Highlight them on my schedule. This draws attention to the pockets of free time in between. To destress, I typically head to the gym when I am free.
Review every morning and night to remind myself on what tasks need to be done for the next few days. This helps me to focus and prioritise work.
2. Hydrate (5 minutes)
Instead of having a cup of coffee or fruit juice in the morning, why not try warm water instead? Research has shown that water improves concentration, alertness and short-term memory. Best of all, it helps you to feel better.
Grabbing coffee as a wake-me-up from your half asleep daze? But this often comes at a cost of increased headaches and migraines.
Feeling tired mid-day? It could be due to your morning fruit juice.
I personally drink 1 litre of warm water each day right after waking up. After all, water is the healthiest beverage you can get!
3. Relax (15 minutes)
Both stretching and yoga help to relax the body and mind.
Meditation is not just a Silicon Valley hype or bogus Indian ritual. This practice helps you to be more self-aware, introspective and calm.
Participants in a Harvard study went through guided meditation and mindfulness exercises daily 30 minutes for 8 weeks. Through comparing brain scans before and after the study, the researchers found out that meditation rebuilds grey matter in the brain.
Here are some resources that I frequently use for relaxation:
Yoga Studio is a paid app that includes 65 ready-made yoga classes. But what I like about it is that you can download videos (useful to have while travelling). With clear instructions, it is easy to follow sequences even as a complete beginner.
Yoga with Adriene is a popular yoga channel on Youtube. Best of all, like any other thing on Youtube, it's free!
Calm is a web application that is absolutely free as well. Guided and timed sessions ranging from 2 to 20 minutes are available.
4. Music – 5 minutes
Ever wondered why listening to Sam Smith doesn't seem to be helping you to focus?
Surprisingly, listening to music that you like does not help you to concentrate better.
56 male and female students from the University of Wales went through a serial recall test. Students were split into 4 groups with the following conditions:
A control group with no background music at all.
Group A with "steady state" speech; meaning a single word (in the case, the number 3) was repeated during the task.
Group B, with "changing state" speech. Random digits from 1 to 9 were played during the test.
Group C, with students being able to play music that they enjoyed (with vocals).
Group D, with metal music playing in the background. None of the students in the study liked metal music.
The study found no significant differences between scores of students in Group B, C and D. Even though The Beatles may sound more pleasant, it is no less distracting than Nickelback.
However, the study showed that the control group and Group A performed better. This is similar to another study, which showed that spatial and linguistics processing was better with instrumental music such as Mozart as background music.
Instrumentals, such as Studio Ghilbi, July 줄라이 Playlist for Studying and Relaxation or Study Music Project are perfect for getting some morning zen.
5. Food – 25 minutes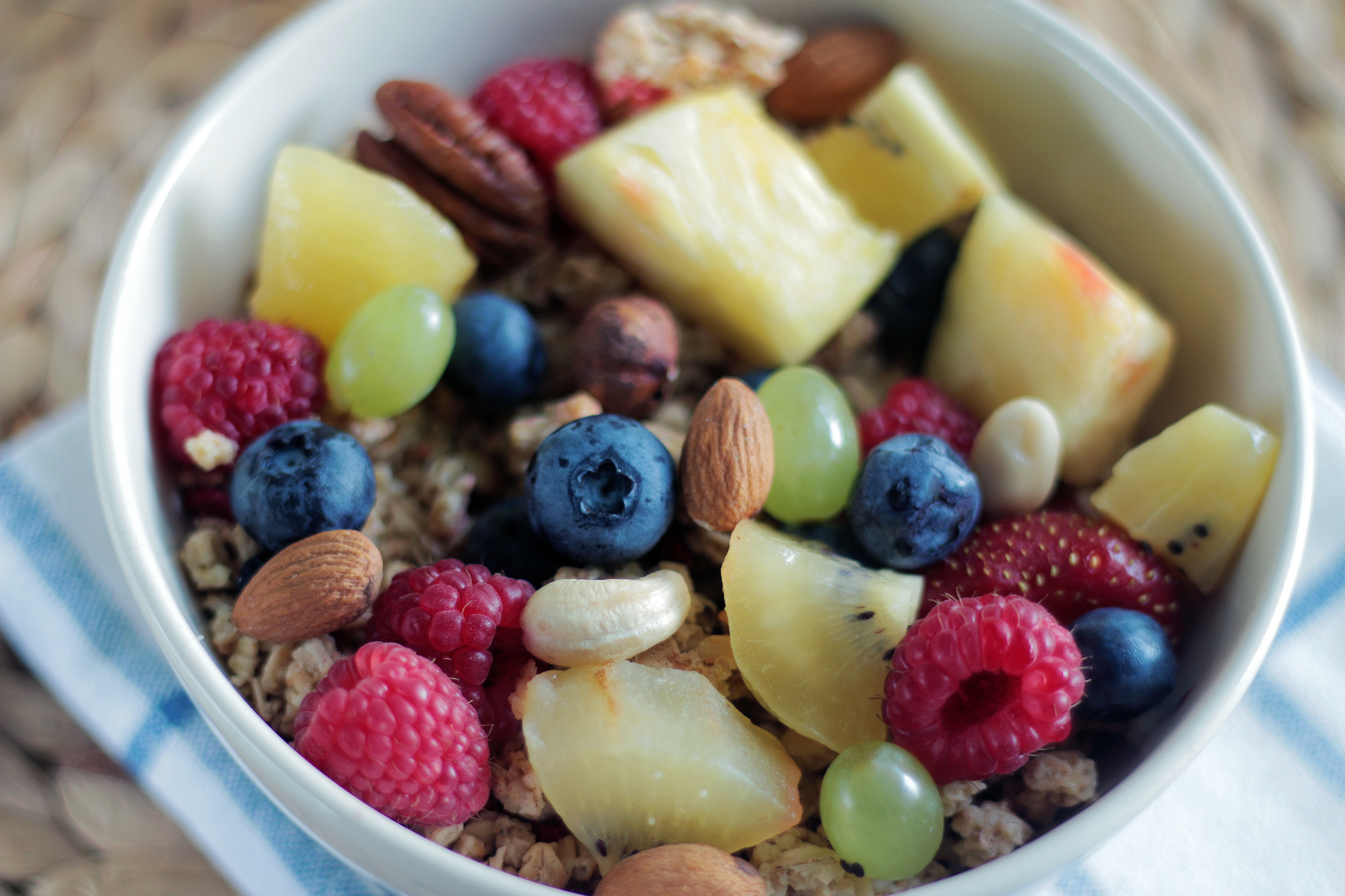 I always look forward to breakfast because I'm starving by the end of my morning routine.
If you skip breakfast simply because you're rushing: Don't.
Breakfast improves cognitive performance including attention and memory. Consuming less than 150 calories at breakfast and not eating until lunch has the reverse effect.
Need some healthy breakfast ideas that can be prepared quickly? Take a look at this Pinterest board here!
Follow min's board ||Healthy Recipes Easy as ABC|| on Pinterest.
Why I Love Mornings
It is not easy to change habits. In fact, it takes an average of 66 days to do so.
But if you take the effort to implement these morning routines one at a time, you may start looking forward to mornings. Because now, mornings are a personal oasis before battling the rest of the crazy day.